CPR and Bleeding Control
In conjunction with the student organization, Emergency Medical Slugs, the UC Santa Cruz Police Department hosts trainings in CPR and Bleeding Control. Over 400 students have already gone through this training and we would like to see a majority of UC Santa Cruz students certified in these life-saving techniques.
TRAINING DATES:
Check back for new training dates!
WHAT YOU WILL LEARN:
Basic Life Support (BLS), is a 4 hour American Heart Association certified course that teaches participants how to rapidly identify and treat life threatening emergencies, such as cardiovascular and respiratory emergencies. Participants gain the skills necessary to perform high quality Cardiopulmonary Resuscitation (CPR) through the use of Automated External Defibrillators (AEDs), rescue breathing through bag-valve masks, and choking management, all on infants, children and adults. A portion of this course is also dedicated towards improving team dynamics and treatment of opiate overdoses through the administration of Naloxone (Narcan). Due to the fact that the BLS course does not cover all circulatory emergencies, we have added a second certification to our program: bleeding control (BCON).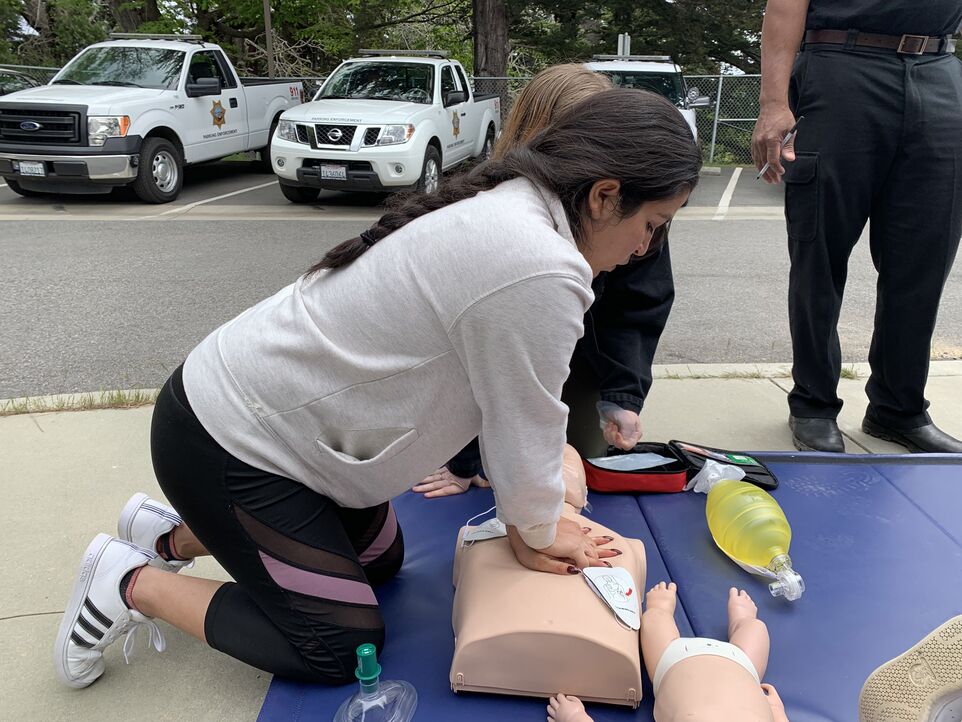 BCON is a 2 hour course that certifies participants to identify and treat life threatening hemorrhaging through tourniquet application and wound packing. With these two certification courses combined, UCSC students will be able to effectively and confidently respond to a wide array of emergencies that may threaten the most vital components of the human body: an individual's airway, breathing and/or circulation.
Why is this training important?
Life threatening emergencies can occur at any time.
It only takes 4-6 minutes for lack of oxygen to cause significant, if not fatal, brain damage.
It takes less than 5 minutes for a person to die from blood loss.
According to the American Heart Association, initiating CPR immediately could double or even triple chances of survival; on the other hand, chance of survival decreases 7% every minute that CPR is not initiated.
Many studies have shown that there would have been a significant decrease in fatalities had effective bleeding control techniques been applied to the victims of the Sandy Hook School shooting-- a realization that prompted the creation of the "Stop the Bleed" campaign.
Helps to curb the Bystander Effect.

A phenomenon in which people are less likely to provide assistance to a victim if there are other people around-- the more people, the less likely one is to help.