How to Make a Report
For Emergencies, call 911
Reporting a Crime on the UC Santa Cruz Campus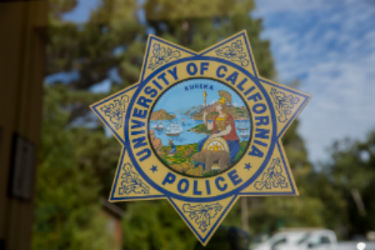 If you have been the victim of a crime it's very important to report it. We know that sometimes it's not easy to decide to come forward. But we also know that if no one reports a crime, it's as if it never happened.

If no one reports a crime, the criminal is free to commit more crime, damaging more communities and individuals.

It's also important to report crime for your own practical purposes, like getting a Police Report number so that you can make an insurance claim.
How Do I Report a Crime?
By Telephone
Emergencies or Crimes in Progress: 911
Non-emergency incidents, public service requests or inquiries: (831) 459-2231.
Anonymous tip line: (831) 459-3TIP (459-3847)
Click here for the Department Staff Directory
By visiting us in person
At the police station you will be asked to provide details of the crime and make a statement about the facts of the case.
You'll receive an incident number that you can quote to find out about the progress of your case and to use if you're making any kind of insurance claim.
Click here for directions to our office.
Online
Click here for the University of California Whistleblower Hotline 
Anonymous Tip
Anonymous reports can be made by contacting our department. Our Anonymous Tip Line can be called at (831) 459-3847. Providing your personal information is optional.