About The Chief
Interim Chief of Police Mary Garcia has over twenty-three years of law enforcement experience.  She started her career at the City of Davis Police Department as a civilian before transitioning to a sworn officer. She continued her career with the University of California, Davis Police Department where she held a number of assignments including patrol, detective, bike patrol, and field training officer. Lieutenant Garcia has extensive knowledge as a sexual assault and domestic violence investigator, as well as working with community engagement programs. She was the liaison with the UC Merced/UC Davis Partnership for "Parent Empowerment Program (PEP)," bi-lingual partner with UC Davis "Special Transitional Enrichment Program" (STEP), she is a RAD Self-Defense for Women Instructor, and Hate Crimes Instructor, and has had many other assignments and collaborations with campus and community partners.  She continues to seek opportunities like these for community and law enforcement collaborations to strengthen relationships, build trust, and increase familiarity and knowledge with each other.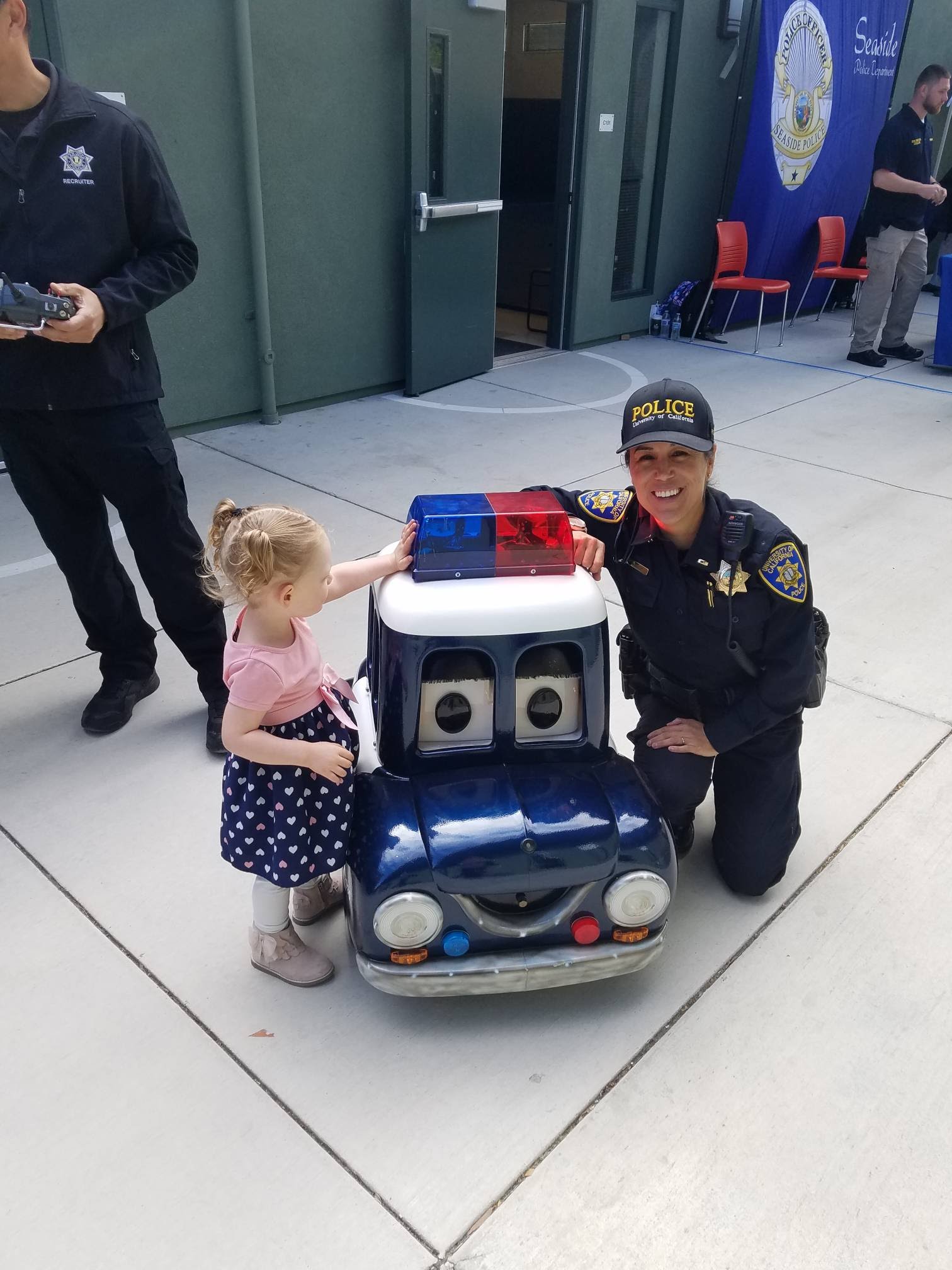 In 2019, she was promoted to lieutenant at the University of California, Santa Cruz Police Department and joined our campus. As a lieutenant, she oversaw the training and investigations units and is a co-instructor for the UC Santa Cruz Police Department Community Police Academy.  She was appointed as Interim Chief of Police in November 2020.
In her relentless pursuit of professional and personal advancement, Lieutenant Garcia has completed her Master's degree in Criminal Justice Administration from the University of the Cumberlands, a Master's degree in Criminology, Law, and Society from the University of California Irvine, and a Bachelor of Science in Criminal Justice from California State University, Sacramento. Read more about Interim Chief Garcia in the UCSC Tuesday Newsday article.