Basic Self Defense
The UCSC Police Department invites the UCSC Community to participate in this dynamic training opportunity for women, taught by Certified Instructors.
UC Santa Cruz
R.A.D. FOR WOMEN — BASIC PHYSICAL DEFENSE

WHEN AND WHERE:
To be determined.
HOW TO REGISTER: To register, please email (email to be determined) with the following information:
(1) your name
(2) your affiliation with UCSC
(3) your email address
(4) your phone number
If you are under 18 years old, please inform our department in order to discuss the parental consent form to be submitted to the attached email.
IMPORTANT INFORMATION: The course is two days long and you must attend both days. Please make sure you can attend both days before you register. Student manuals and lunch will be provided. Please wear comfortable gym attire and shoes! Thank you!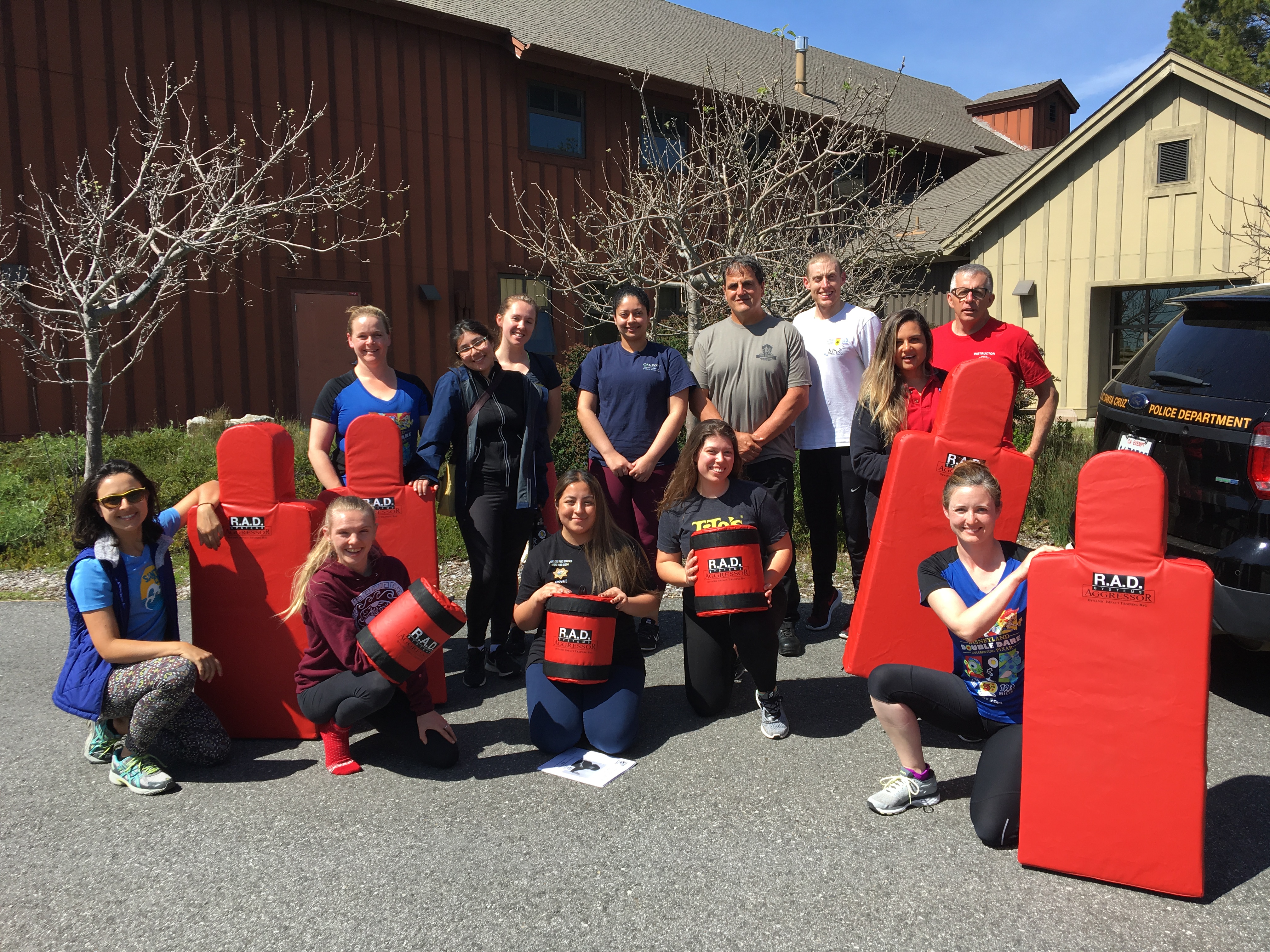 WHAT IS R.A.D.? The Rape Aggression Defense System is a program of realistic self-defense tactics and techniques for women. The R.A.D. System is a comprehensive, women-only course that begins with awareness, prevention, risk reduction and risk avoidance, while progressing on to the basics of hands-on defense training. R.A.D. is not a Martial Arts program. R.A.D. courses are taught by nationally certified R.A.D. Instructors. Students are provided with a workbook/reference manual. This manual outlines the entire Physical Defense Program for reference and continuous personal growth, and is the key to our free lifetime return and practice policy for R.A.D. graduates.