Community Alert Update - 10/15/13
The UC Santa Cruz Police Department is seeking the public's assistance with identifying a person of interest, to determine what if any involvement the person had with a recent arson fire that occurred on on October 9, at 2:40pm, in the ravine below Hahn Student Services Building, north of the Village.
This individual was seen leaving the area of the arson fire by university employees, and helped to create a
sketch of the suspect
.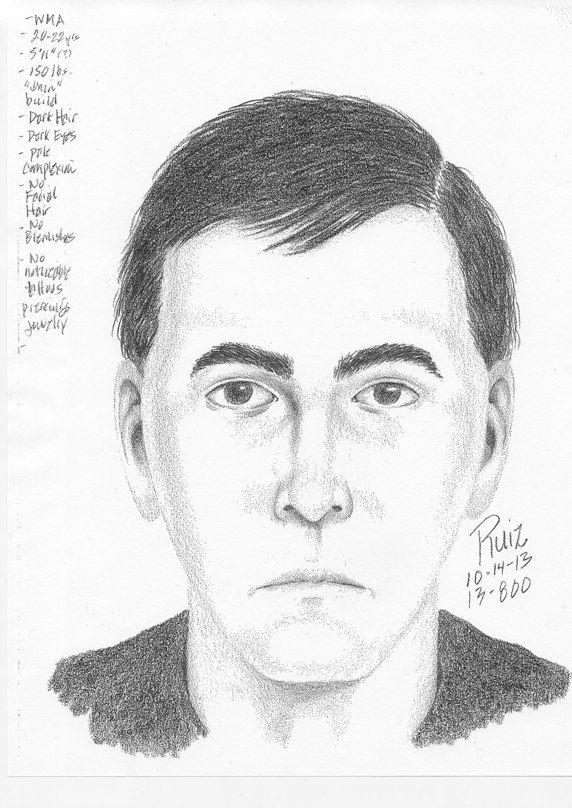 This individual is described as a white male adult, 20-22 years of age, approx. 5 feet 11 inches tall, 150 lbs., thin build, with dark hair and eyes with a pale complexion.  No facial hair or blemishes and no noticeable tattoos, piercings or jewelery.  The individual was wearing a dark colored jacket and light colored shirt.
Anyone with information regarding this incident or the individual depicted in the sketch is encouraged to contact the UC Santa Cruz Police Department immediately at 831-459-2231.
Tips may also be made ANONYMOUSLY to the UC Santa Cruz Police Department by calling 831–459–3TIP (459–3847) or online at
http://police.ucsc.edu
.
Safety Tips:
• Report any suspicious behavior or persons to the UC Santa Cruz Police Department immediately by calling 9-1-1.
• Report any smoke or fires immediately by calling 9-1-1. Don't assume someone else will call it in.
Thank you.
---
Nader Oweis, Chief of Police
University of California, Santa Cruz Police Department
This Bulletin is in Compliance with 20 U.S.C. Section 1092 (f), the "Jeanne Clery Disclosure of Campus Security Policy and Campus Crime Statistics Act" ("Clery Act"), and the Code of Federal Regulations (CFR).